2015 was a fantastic year in games, and probably was the best year in the last 2-3 for me personally. Saying that,it looks like 2016 might be a legendary year just for the fact that there are a few games scheduled to release that have been much anticipated  by the gaming community.
Games that just missed the list– No Man's Sky, Tom Clancy's The Division, Street Fighter V, Project Setsuna, Dishonored 2, Halo Wars 2, Ni-Oh, Bravely Second, Zero Escape 3, Quantum Break.
15. Attack on Titan (PS4, PS3, PS Vita)
So I'm not a huge fan of this anime, I thought it was passable. I do think it has a lot of potential to be a video game which is what Koei Tecmo is doing with it. I like the style and it seems like the gameplay has potential. Maybe it will make me retroactively like the show too.
14. Scalebound (Xbox One)
Platinum's next big game is an exclusive for the Xbox One. It looks like an action RPG and being a Platinum fan this excites me. The protagonist's design is a little off putting, but I think it'll grow on me.
13. Ratchet and Clank (PS4)
It seems like this will be mostly a remake of the first game rebuilt for the PS4. I am OK with this. Only playing the game for like a minute in a demo machine I could tell this game looks beautiful and plays very well.
12. Fire Emblem X Shin Megami Tensei (Wii U)
I'm not going to lie, this game looks nothing like I'd imagined it would. Somehow fusing the super dark SMT series with the Fire Emblem series gets you a bunch of pop star looking kids in high school in modern day. But whatever, it's going to be good either way.
11. Naruto Shippuden: Ultimate Ninja Storm 4 (PS4, XB1, PC)
Hey maybe another great entry from CC2's Naruto Storm series will wash the bad taste from the end of the Naruto manga out of my mouth. Doubt it though.
10. Dragon Quest VII and VIII (3DS)
Dragon Quest is just a great JRPG series. I wish it was more popular in the states. With the combination of Akira Toriyama's(Dragonball, Chrono Tigger) art and time-tested gameplay, these games will be in my 3DS for a long time. Also fantastic music.
9. Horizon: Zero Dawn (PS4)
If I wasn't worried about Guerilla Games's background this would be higher on my list. The game looks breathtaking and the combat is similar to Monster Hunter but in HD which is appealing.
8. Fire Emblem Fates(3DS)
I'm not very happy that Nintendo made this game into 2 versions like Pokemon, but FE:Awakening is one of my favorite 3DS games so it gets a pass.
7. Gravity Rush Remastered and Gravity Rush 2 (PS4)
Despite Gravity Rush's gameplay faults, I fell in love with its world building and slick presentation. I am also a huge fan of the gravity mechanic and the soundtrack. I'm hoping that the sequel can bring through on the promise that the original had.
6. The Last Guardian (PS4)
The long anticipated spiritual sequel to Ico  and Shadow of the Colussus looks like it will finally make its debut in 2016. There won't be any dry eyes in the building if it continues in its predecessors wake.
5. The Legend of Zelda Wii U (Wii U)
The artstyle for this game is just  amazing. It's basically Wind Waker X Skyward Sword. Hopefully the open world is implemented well and this could be fantastic. I would hope the pacing and overall story is better than Twilight Princess and Skyward Sword, however.
4. Final Fantasy XV(PS4 and XB1)
Speaking of long awaited FFXV was first announced as FF Versus 13 when I was in 7th grade. So yeah It's been a long time coming. Let's hope it lives up to all its promise.
3. Danganronpa 3 (PS4, PS Vita)
In a few short years this series about students having to kill their fellow classmates to get out of forced imprisonment has become one of my favorites series for its humor and twists. I don't expect any different for the next game in the series. Oh and did I mention that the kids are being held by a killer robot bear principal? It needs to be played to be believed.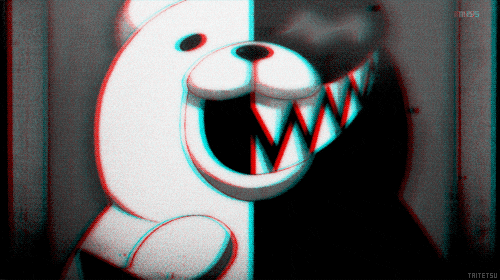 2. Uncharted 4: A Thief's End (PS4)
Naughty Dog's first game since The Last of Us looks to be a fantastic end to the series in March. Uncharted 2 is one of the finest games ever made, and it looks like the 4th will try to follow in Among Thieves's footsteps. I like that ND is expanding the gameplay a bit, because sometimes Uncharted's run and gun roots can get dry. We can at least expect a great performance from Nolan North and the rest of the ensemble.
1. Persona 5 (PS4, PS3)
My favorite game of all time is getting a sequel so of course that is 8 years in the making. Of course this is my most anticipated game of next year. The presentation looks close to another one of Atlus's games Catherine and it of course looks really sharp. I also think they are going for a combination of the styles of Persona 3 and 4 which is a smart move. I personally cannot wait to play this game and was devastated when it was delayed.